Car Battery Jump Starter 30000mAH for 12VDC
$32.80
Description
Problem / Scenario:
✅ Have you ever forgotten to turn off your car head lights in the night, only to realize it in the morning and the battery is flat and car cannot start?
✅ With this slim portable car battery jump starter, you will be able to recover quickly without activating neighbors or close friends to jump start with their cars.
✅ Simply plug in a fully charged jump starter and you can start your car engine quickly. Then leave your car running for half an hour to charge your car battery while you can remove the jump starter.
✅ You could drive your car to the nearest work shop to check and replace the battery if needed.
✅ If you car battery is relatively new, most likely the 30 minutes engine running will help to recharge and there is no need to replace the car battery.
✅ You get quick recovery and save money.
Product Features
⭐ 30000mah large capacity for 12V vehicles jump start. Support to use about 30 times for max 4.0L 12V vehicle.
⭐ Wide range of applications, for various 12V car, cell phones, MP3/MP4, Tablet, Laptop, etc.
⭐ 5V 2A USB Output, with 3 kinds of interface, for smartphone and other devices charging.
⭐ Built-in a flashlight. Convenient to use when in emergency or at night.
⭐ When charging, indicator lights will flash. The number of bar indicator lights indicates the battery status of the charger.
⭐ DO Interface. Prevent mistakenly connection.
⭐ Heat/cold resistant. It can be used in most weather condition.
Product Specification
✅ Name: Car Jump Starter
✅ Model: D69473
✅ Input: 12V 1A
✅ Output: 5V 2A
✅ Color: White
✅ Capacity: 30000mAh
✅ Dimension: 13 x 8 x 2.5cm
Package Include
⭐ 1 x Car Jump Starter
⭐ 1 x Clamp Set (2 in 1)
⭐ 1 x USB Charging Cable (3 in 1)
⭐ 1 x Power Adapter
⭐ 1 x User Manual
*** Please note the Car Adapter is not included in this model (K9).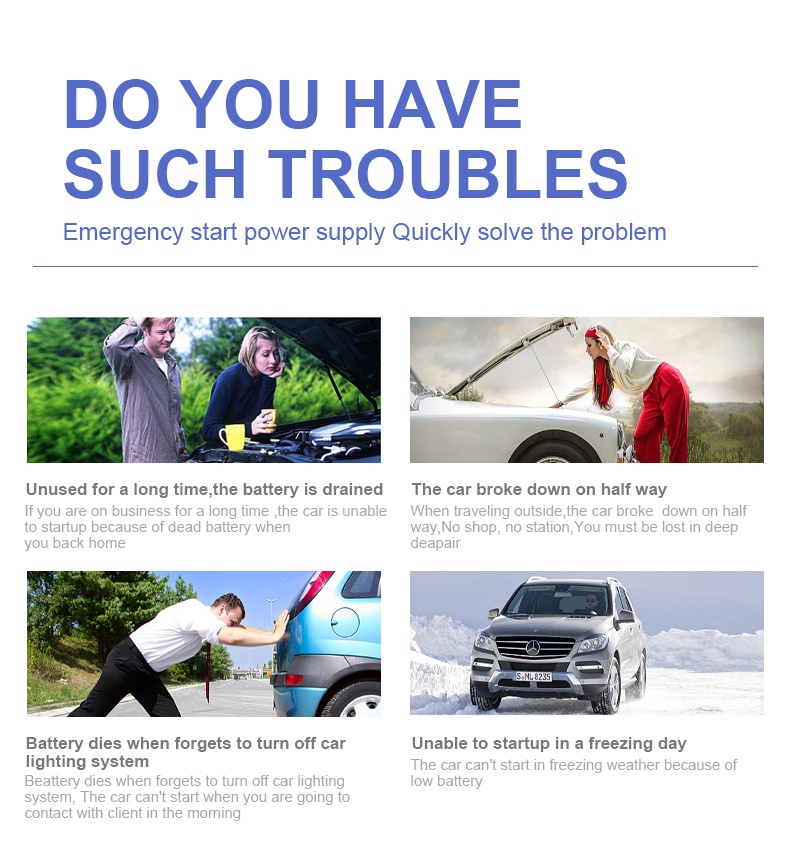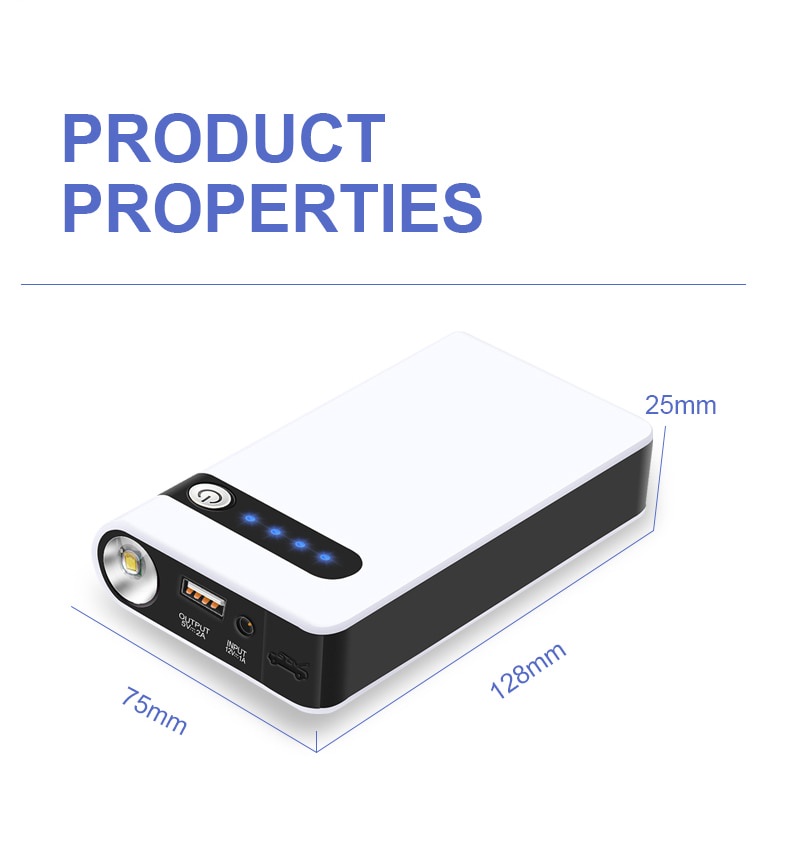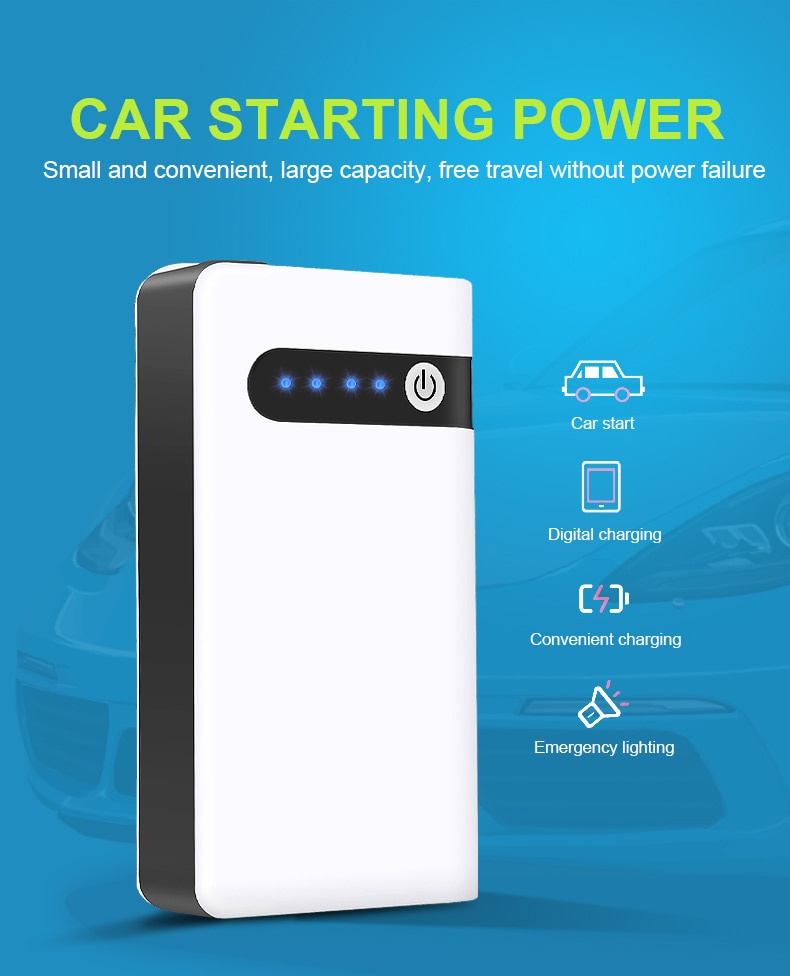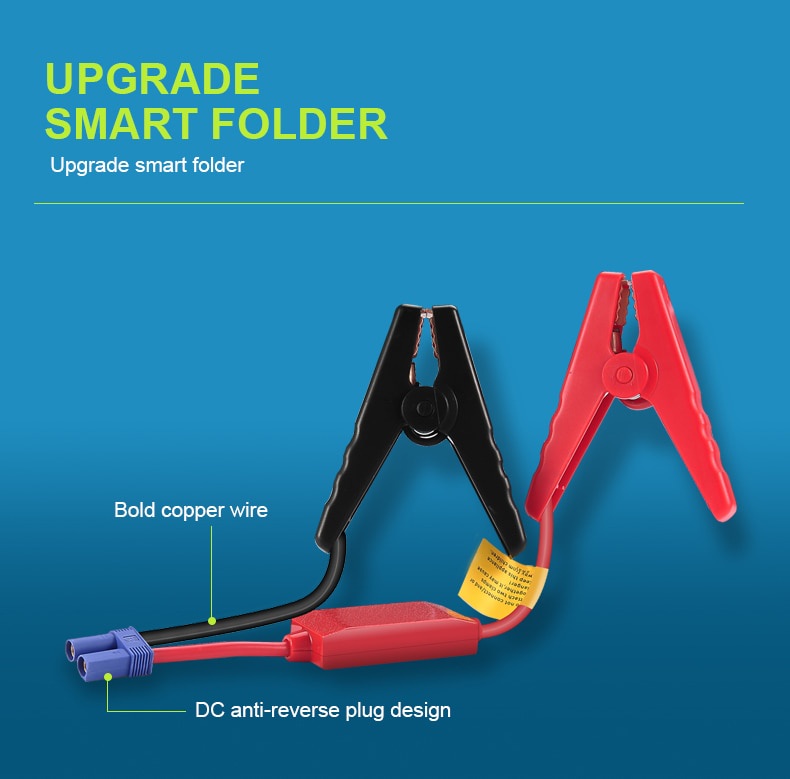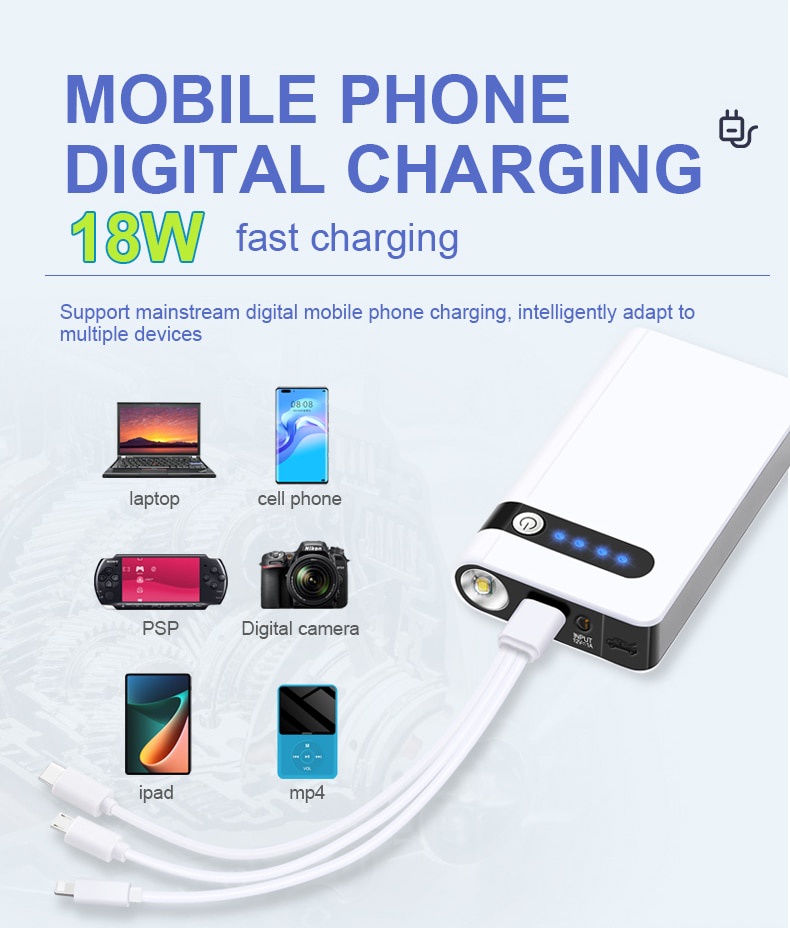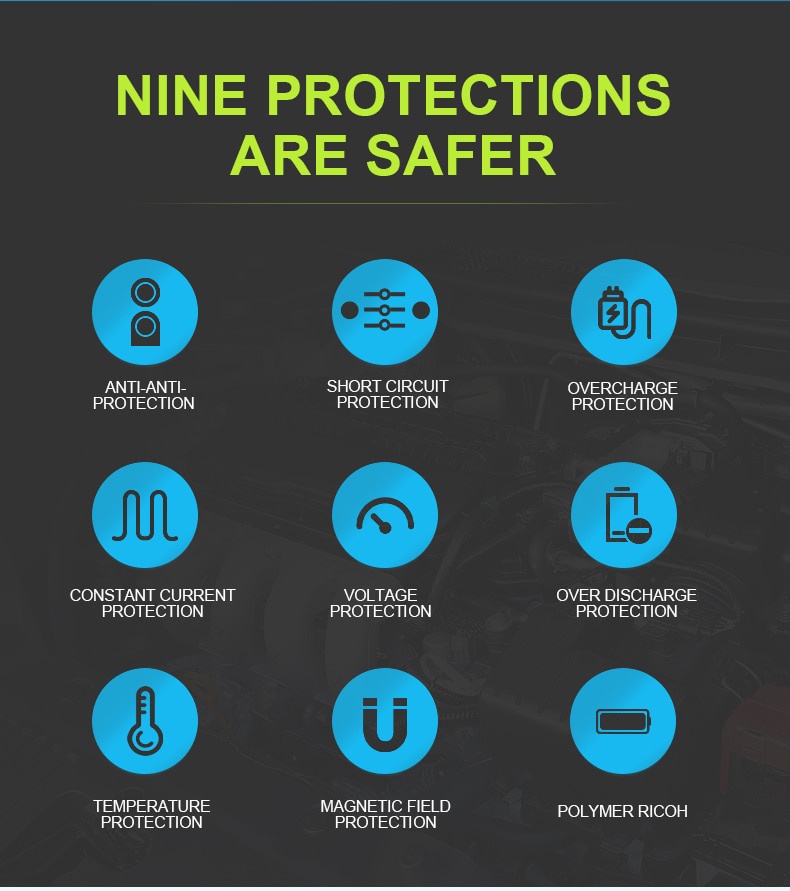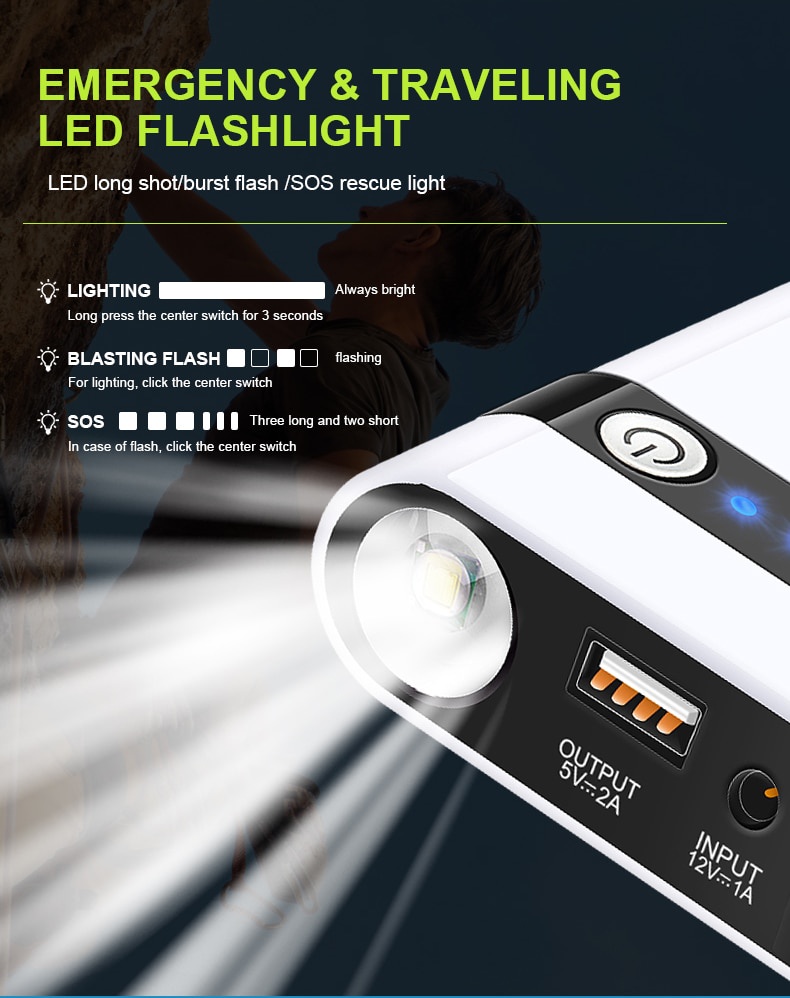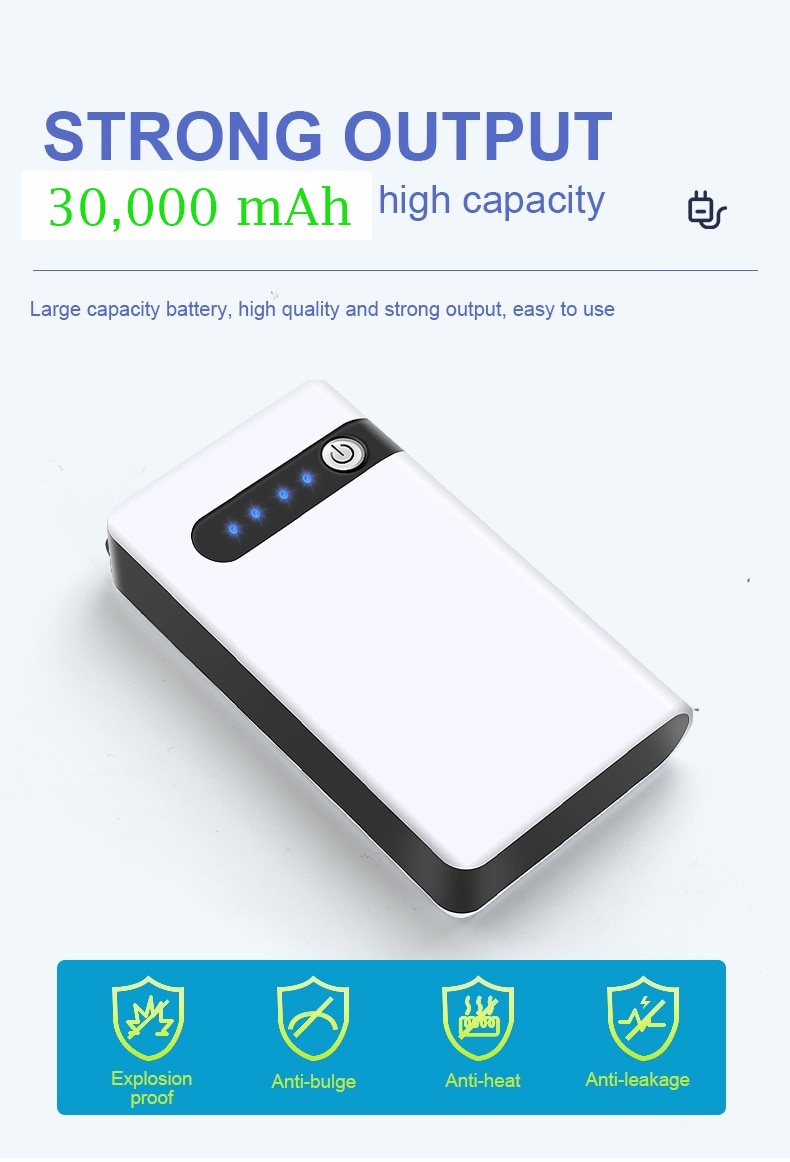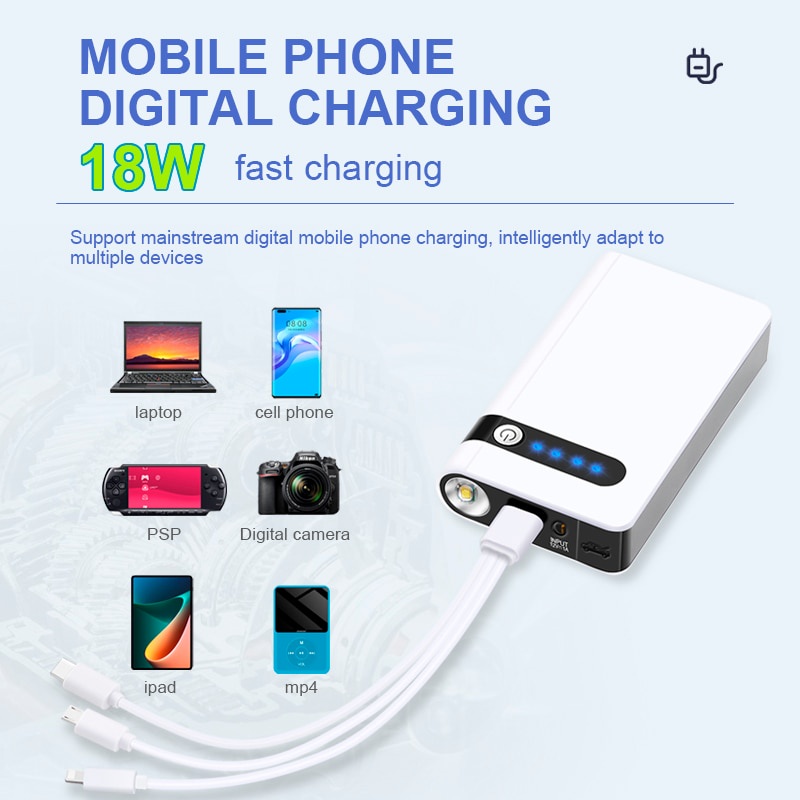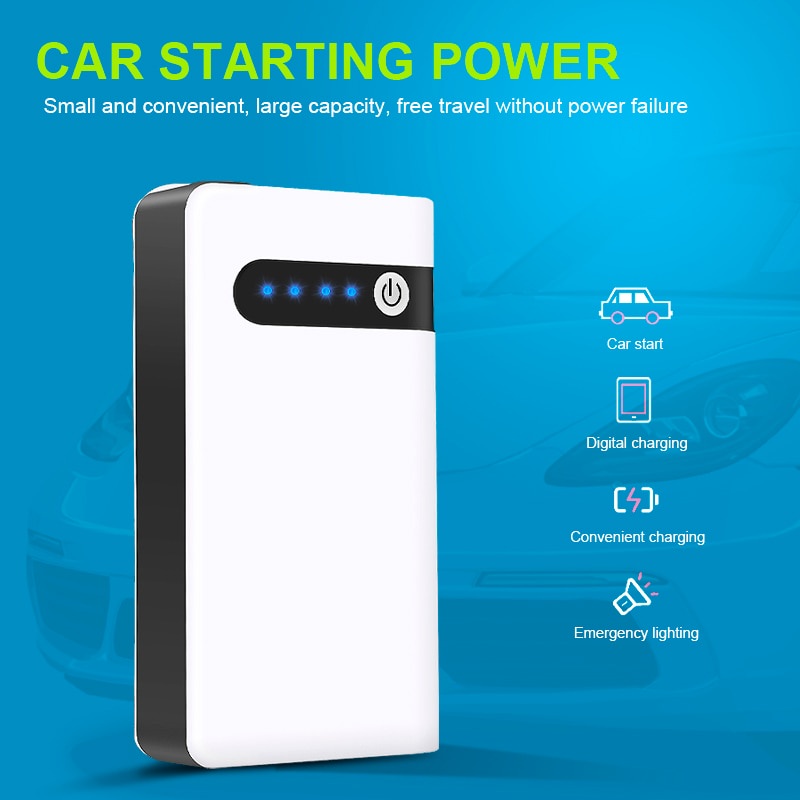 Please note Car Adapter is not include in this model (K9):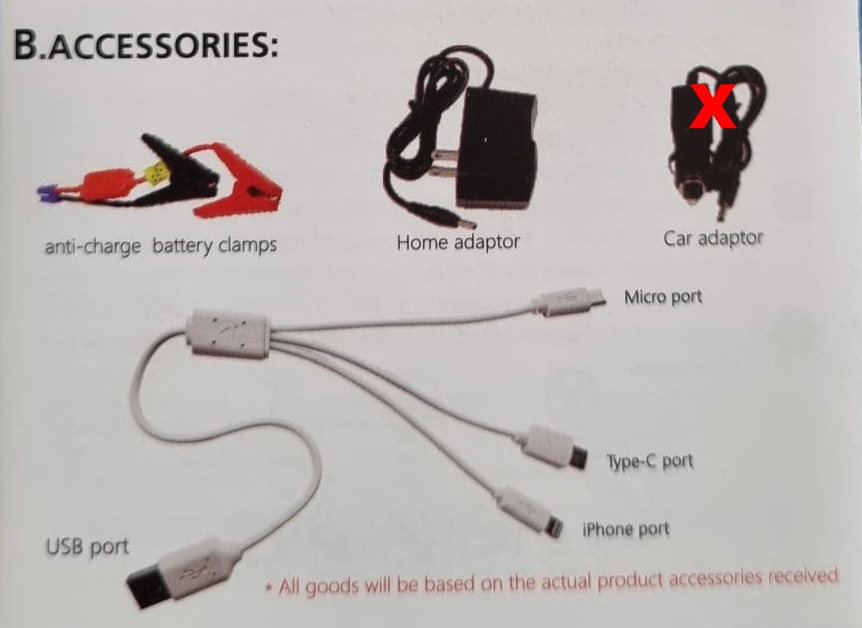 Additional information
| | |
| --- | --- |
| Weight | 0.8 kg |
| Dimensions | 18 × 12 × 8 cm |
All items will be shipped using door to door delivery like Qxpress Delivery & Ninja Van in Singapore.
Questions and answers of the customers